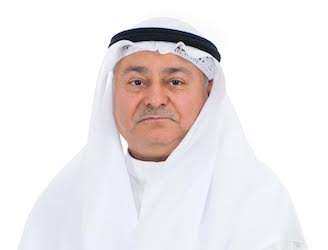 Managing Director & Group Chief Executive Officer
The Kuwait Investment Authority (KIA)
Farouk A. Bastaki, Managing Director and Group Chief Executive Officer of The Kuwait Investment Authority (KIA), also Chairman of the Executive Committee of the Board of KIA. Mr. Bastaki was appointed on the Board of Directors of the Kuwait Investment Authority (KIA) on April 20th, 2017. Effective April 23rd, 2017 Mr. Bastaki was elected as the Managing Director.
Mr. Bastaki has held numerous positions at the KIA, with the most recent being the Executive Director of Alternative Investment where he was responsible for all private equities, real estate, infrastructure, hedge funds and other non‐public investments on a global basis. He has been been appointed on different Board of Directors, both domestic and international companies, where he served as Chairman of various entities.
Mr. Bastaki is a graduate of University of Miami, USA with degree in Industrial Engineering.