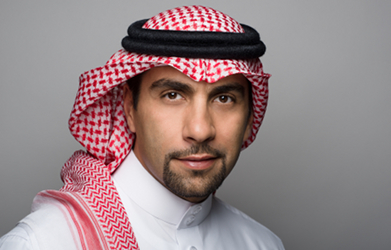 Managing Director & CEO
King Abdullah Economic City
Fahd Al-Rasheed is the Managing Director and CEO of Emaar Economic City (EEC). Under Al- Rasheed's leadership, the company oversees the master planning and development of one of the largest development projects on earth; King Abdullah Economic City (KAEC). KAEC is being developed as a world-class city in the Kingdom of Saudi Arabia 100 km north of Jeddah with a capacity to host a population of two million people and a planned investment of over USD 100 billion.
Prior to joining EEC, Al-Rasheed held the post of Chief Financial Officer and Deputy Governor of the Saudi Arabian General Investment Authority (SAGIA). Previous to his work in SAGIA, Al- Rasheed worked for Saudi Aramco's Finance Division where he led strategic initiatives in investments and corporate finance.
Al-Rasheed serves on the boards of several organizations including EEC, King Abdullah Port, Saudi Airlines Catering Company, the New Cities Foundation, the Foundation Board of the Global Shapers of the World Economic Forum, and the Jeddah Chapter of the Young President Organization. He is also engaged with the World Economic Forum's Agenda Councils, where he has served on the Agenda Council for Real Estate as well as the Agenda Council for Urbanization. Al-Rasheed has received several recognitions including being named the 25th most influential Arab in the list of Power 500 published by Arabian Business, was honored as a Young Global Leader by the World Economic Forum in 2011, and received the 2012 Property CEO Award from "Middle East CEO," a leading regional publication.
Al-Rasheed holds a bachelor's degree in Business Administration from Washington University in St. Louis, an MBA from the Stanford Business School, and is a graduate of the Harvard Graduate School of Design's Advanced Management Development Program in Real Estate (AMDP).
Profile as of 2/5/2014