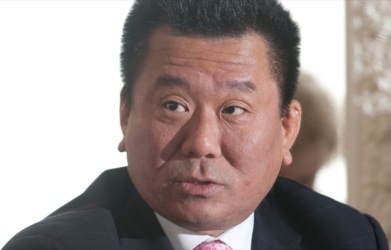 Senior Managing Director
Accretive Capital Partners LLC
Ed Wang draws from over 20 years of experience in private equity, principal investing and cross-border merchant banking. He is the founder of Accretive Capital Partners LLC (2007), which is a leading direct secondary and co-investment sponsor in middle market private equity with assets under management of $215MM across Fund I and separate accounts. In addition, Accretive advises on private equity assets in excess of $1.3B. From 2002 to 2007 while at predecessor firm Asymmetry Capital LLC, he led the successful financial restructuring and liquidation of $450MM in distressed private equity portfolio assets and monetized value-added liquidity creation in excess of $200MM. In restructuring and liquidating Zero Stage Capital, he led the successful monetized turnaround and engineered structured liquidity events for numerous portfolio companies including: OuterLink Corporation ($16MM acquisition by Digital Angel Corporation); Imaging Automation, Inc. ($12MM acquisition by Viisage, Inc.); First Service Networks (co-investor buyout); Intersense, Inc. (company buyback); ViaCell, Inc. ($60MM IPO underwritten by CSFB and UBS); Aprilis, Inc. ($25MM tender offer by CrossMatch Technologies, Inc.); Axxis ($5MM acquisition by UCG/OPIS); Fletcher Spaght Ventures, L.P. (partnership interest buyout by Thomas Weisel Partners); LiveWave ($25MM acquisition by Smiths Detection Services); WorldWinner Inc. ($30MM acquisition by Fun Technologies, an affiliate of Liberty Media). These accomplishments were chronicled in two Harvard Business School case studies and other publications, including The Deal Magazine. Previously, during an eight-year investment banking career, Mr. Wang spearheaded Non-Japan Asia cross-border investment banking at Credit Suisse First Boston. He began his career in financial services as an Associate in the Capital Markets Group at Lehman Brothers. Mr. Wang earned his B.A. in Economics from Columbia University and was a Visiting Fellow in Finance at the MIT Sloan School of Management under the supervision of the late Nobel laureate, Dr. Franco Modigliani.
Profile as of 8/3/2011