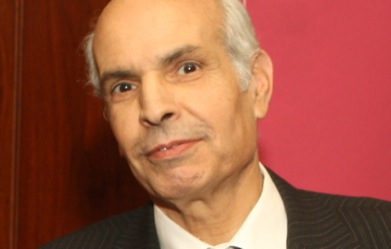 Minister of Industry and Foreign Trade
The Arab Republic of Egypt
His Excellency Dr. Mahmoud Eisa is the Minister for Industry and Foreign Trade of the Arab Republic of Egypt. He is also the Chairman of the Board of the National Institute of Quality and previously served as Supervisor of the Egyptian Industrial Control Authority and the Department of Chemistry. He served on the board of the ISO, where he was regional representative for the Arab region and Mediterranean from 2003-08. He was also Chairman of the Egyptian Committee for International Consumer Affairs, Regional Coordinator for the Near East International Food Authority Constitution and Chairman of the Egyptian Committee for the Convention on Technical Barriers to Trade-World Trade Organization.
Dr. Eisa has served on the boards of the Arab Organization for Industrialization, the Trade and Industry Council and the Training Center for Foreign Trade, among other organizations.
An engineer with dozens of research papers published in engineering science journals, Dr. Eisa has been a lecturer at Cairo University's College of Engineering, Military Technical College and the University of Salford, England. He is a member of the Higher Technical Engineers Association and the Egyptian Society of Engineers.
Profile as of 1/31/2012