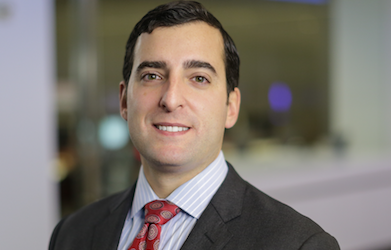 Chief U.S. economist
Bloomberg LP
Carl Riccadonna is the Chief U.S. economist at Bloomberg LP, where he analyzes macroeconomic developments in order to better understand the implications for the broader economy and monetary policy. As head of the team of US economists, Mr. Riccadonna contributes in-depth analysis of macroeconomic data and trends for the Bloomberg Professional service, the world's most trusted source for real-time and historical financial data, news, research and analytics.
Prior to Bloomberg, Mr. Riccadonna spent 13 years as a markets economist at Deutsche Bank. He started at Deutsche directly from Princeton University, where he studied both mechanical/aerospace engineering and finance. Shortly after joining Deutsche, Carl transitioned from fixed income strategy to U.S. economics research, ultimately assuming the role of Senior U.S. economist.
Mr. Riccadonna has contributed to numerous research publications, maintained a frequent and visible presence with various media outlets and regularly appears as a guest commentator for Bloomberg TV and radio. While at Deutsche, the U.S. Economics team frequently achieved top 5 rankings in the annual Institutional Investor Survey for economic research.