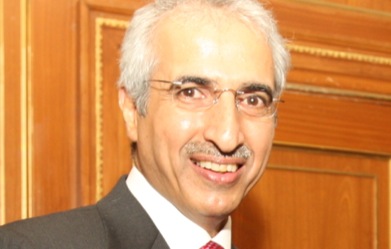 Managing Director
Kuwait Investment Authority
Bader Mohammed Al Sa'ad was appointed Managing Director (the chief executive officer) of the Kuwait Investment Authority (KIA) in 2003. He also serves on the KIA board of directors and is chairman of the executive committee of the KIA Board. Prior to his appointments at KIA, Mr. Al Sa'ad was the Managing Director of The Kuwait Financial Center (Markaz), one of the leading investment companies in Kuwait, and held positions at the Bank of Kuwait and the Middle East (BKME).
A graduate of Kuwait University, Mr. Al Sa'ad has served on the boards of numerous domestic and international companies, financial institutions and banks and was a member of the board of directors of Kuwait Petroleum Corporation. He has also been the chairman and member of several professional organizations and committees.
Previous Speaker Events:
ABANA Achievement Award Dinner Honoring Bader M. Al Sa'ad, September 2011
Profile as of 07/19/2017