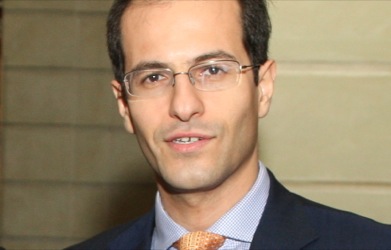 Chief Strategist
CMC Markets
Ashraf Laidi is Chief Strategist at CMC Markets, author of "Currency Trading & Intermarket Analysis" and founder of AshrafLaidi.com. At CMC, Mr. Laidi oversees the analysis and forecasting functions of G-10 currency pairs as well as the decisions and trends of the major global central banks. His approach focuses on the intermarket flows involving equity, commodity and fixed income markets. His intermarket FX analysis centering on G10 currencies and economies has received worldwide acclaim for more than a decade. Since 2006, his currency forecasts frequently placed No. 1 in FXWeek's Currency Forecasting.
Prior to joining CMC, Mr. Laidi monitored the performance of a multi-FX portfolio at the United Nations, assessed sovereign and project investment risk with Hagler Bailly and the World Bank, and analyzed emerging market bonds at Reuters. Mr. Laidi also created the first 24-hour currency web site for traders and researchers on the eve of the creation of the euro. Mr. Laidi's analysis of currency markets stand out because of his distinct style in bridging the fundamental and technical aspects of the markets.
Mr. Laidi has weekly interview slots on Arabiya TV and regularly appears on CNBC TV, Bloomberg TV, BNN, PBS's Nightly Business Report and BBC. His insights also appear in the Financial Times, the Wall Street Journal, Barrons, the New York Times, Marketwatch, TheStreet.com, Futures and a host of other international publications. Mr. Laidi holds seminars in Arabic, French, and Spanish to audiences spanning from North and Central America to Western Europe and Asia/Pacific. Mr. Laidi holds an MBA in International Finance from George Washington University.
Profile as of 2/23/2011