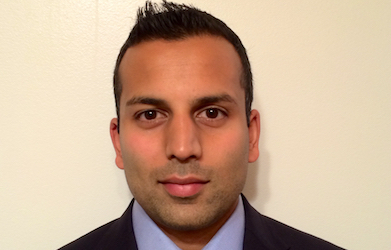 Anup Patel is the President and Chief Investment Officer of Arch Street Capital Advisors, LLC and has been with the firm since 2005. In his capacity as President, he is responsible for the operational oversight of the firm. As CIO, he is also responsible for overseeing all of the firm's investment activities and spearheading strategic initiatives including new client development and investment product development.
Joining ASC shortly after the firm's founding, Mr. Patel has played an instrumental role in the over $5.5 billion of acquisitions, dispositions, and financings that the firm has completed since inception. Prior to ASC, he was with GE Capital in the North America real estate debt group, and prior to that worked as part of GE Capital's private equity group. He has been a frequent speaker on topics relating to real estate investment and finance, including the intersection of Islamic Finance and commercial real estate investments and the implementation of acceptable investment structures. Mr. Patel has been featured as a guest speaker at New York University's Shack Institute of Real Estate and Columbia University's Real Estate Development program.
Mr. Patel holds a B.S. degree from Cornell University's School of Hospitality Management.