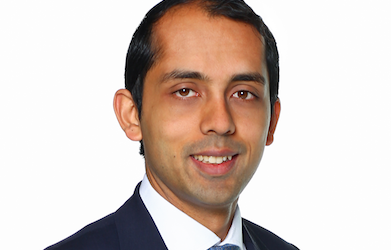 Aniket Shah is Head of Sustainable Investing at OppenheimerFunds. He is responsible for building and integrating sustainable investment principles throughout the firm's operations.
Aniket brings an extensive range of experience in the sustainable finance and
investing space to OppenheimerFunds. Prior to this role, Aniket was the Program
Leader of the Financing for Sustainable Development Initiative at the United
Nations Sustainable Development Solutions Network, where he was responsible
for working with governments, investors, corporations and non-governmental
organizations on ESG integration and sustainable development financing issues.
Before that, Aniket was an Investment Specialist and Strategist at Investec Asset
Management, an emerging markets-focused investment firm based in London and
Cape Town.
Aniket is a graduate of Yale University and is completing his doctorate at the University of Oxford's Smith School of Enterprise and the Environment. He currently serves as the Chairman of the Board of Amnesty international USA.