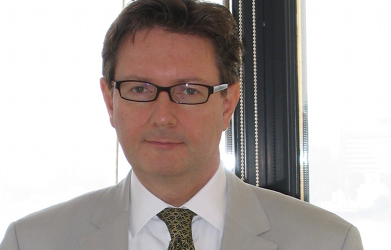 Founder
Signet Institute
Angus Blair is president of Signet Institute, a Cairo-based think tank dedicated to the MENA region, with a focus on helping businesses and investors better understand the region's economies and political environment, through forecasts and trends, as well as how to be more effective in business in the region.
Mr. Blair has 30 years' experience in investment banking and the financial services sector. Prior to Signet, Mr. Blair was head of corporate development and head of research at Beltone Financial in Egypt and was previously head of product development/asset management at Al Rajhi Bank in Saudi Arabia. Before that, he was managing director of Safron Advisors, one of the first private equity firms specialising in investments in the MENA region and Turkey. Previously, Mr. Blair was head of equities, and later also of sales and trading, for a number of emerging markets at ING Barings and then ABN AMRO, based in London. He headed the team which started the first coverage of the Arab stock markets by a global investment bank. In these positions he handled a number of key equity capital market transactions in the Arab markets. These included leading the first company in Egypt (CIB) to list as a Global Depositary Receipt (GDR) on the London Stock Exchange, as well as the first funds to allow foreign investors to invest in the Saudi Arabian and Omani stock markets, amongst other issues. He also wrote the first economic and market research on the Arab stock markets and economies in the City of London.
He has won a number of awards for his coverage of the MENA region, including the first position in the Institutional Investor survey (for the MENA region) and Global Finance magazine's "Emerging Markets Superstar." Before covering emerging markets, Mr. Blair covered the UK stock market, latterly as a UK market strategist at Barings. Previously, he was a member of a double Extel award winning team covering the conglomerates and leisure sectors in the UK market. He is a regular commentator in the global media on the MENA region's economies, capital markets and politics.
Previous Speaker Events:
Middle East Outlook 2014, December 2013
Today's Egypt: Financial, Economic and Regulatory Update, May 2013
Profile as of 07/19/2017