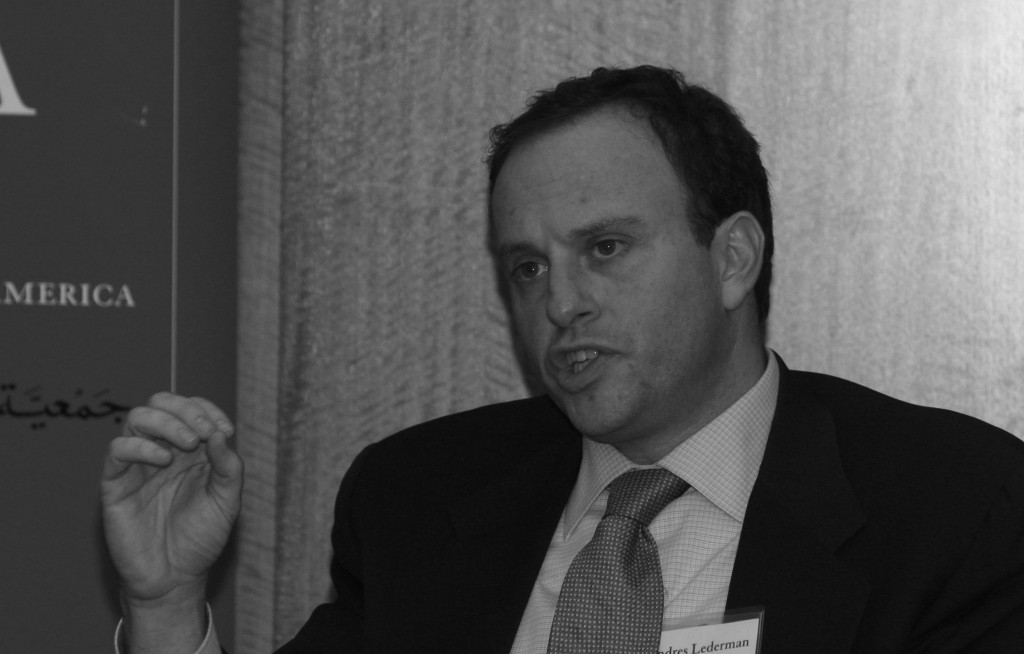 Senior Portfolio Manager
Fintech Advisory
Andres Lederman is a senior portfolio manager at Fintech Advisory in charge of the Macro and Sovereign Credit Strategies. Fintech Advisory Inc. has $3.0 billion in assets under management.  Prior to joining Fintech in 2005, Mr. Lederman was a Vice President and Economist in the Economic and Market Analysis department of Salomon Smith Barney and Citibank, based in New York. As a member of the Latin America team, he was responsible for the outlook on Argentina, Chile, and Uruguay as well as for analyzing and devising investment strategies stemming from regional economic trends.
Mr. Lederman received a Ph.D., M. Phil, and an MA from Yale University (1997), where he concentrated on International Economics and Finance. He holds an AB from Brown University (1991).  He is a Chilean citizen and currently lives in New York.
Profile as of 2/1/2012