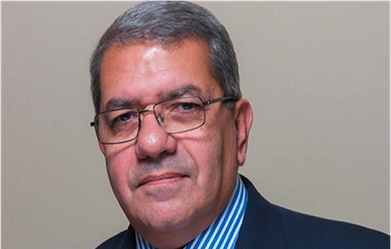 H.E. Amr El Garhy is Minister of Finance for the Government of the Arab Republic of Egypt. Before taking on this role, Minister El-Garhy was Managing Director of Qalaa Holdings. An African leader in infrastructure and industry, Minister El-Garhy was Vice-Chairman and Managing Director of the National Investment Bank, where he led the institution through significant business restructuring, growing its equity portfolio and leading a number of high-profile transactions ranging from the privatization of the Bank of Alexandria to the marketing of Egyptian government bonds on international markets.
Prior to this, Minister El-Garhy held a number of leadership roles at different financial institutions, including Deputy Chief Executive Officer of El-Ahli Bank of Qatar, Managing Director at regional investment bank EFG Hermes, Managing Director for Investment Banking at Fleming-CIIC, Executive Director of the Commercial International Investment Company (CIIC), and a Senior Credit Manager at Commercial International Bank (CIB).
Minister El-Garhy received a Bachelor of Science degree in Accounting from Cairo University.