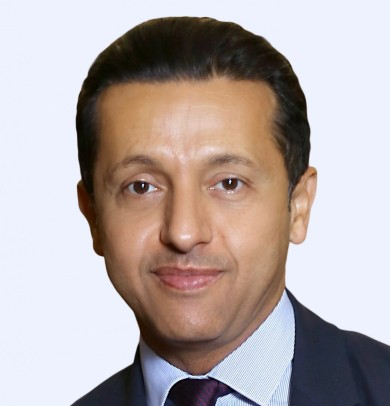 Director and Resident Senior Fellow
empowerME, Rafik Hariri Center for the Middle East, Atlantic Council
Amjad Ahmad is director and resident senior fellow of empowerME at the Atlantic Council's Rafik Hariri Center for the Middle East. He focuses on shaping innovative investments to empower entrepreneurs, women, and the private sector in the Middle East. He develops strategies and policies to drive sustainable prosperity through the creation of dynamic entrepreneurial economies, the economic participation of women, and educational transformation. Amjad is also managing partner of the venture capital firm Precinct Partners and serves on the boards of Homzmart, Tapal Tea, RSA Global, Mr. Usta, and The Luxury Closet. He was recently appointed to the board of Amideast, a leading US nonprofit organization engaged in international education, training, and development activities in the Middle East and North Africa, as well as building cross-cultural understanding between the United States and the region. Based in the United Arab Emirates for fifteen years prior to moving to Washington, DC, Amjad has collaborated with business leaders and entrepreneurs to build leading companies in the Middle East. Through his work as a venture capital and growth investor, Amjad established two investment firms in the region that provided over $1 billion in funding to over fifty companies in sectors ranging from technology and education to healthcare and finance. During the past five years, Amjad has focused his investments on entrepreneurship, innovation, and technology. Amjad holds a master's degree in international affairs with a concentration in international finance and economics from Columbia University and is a graduate of the general management program at Harvard Business School.