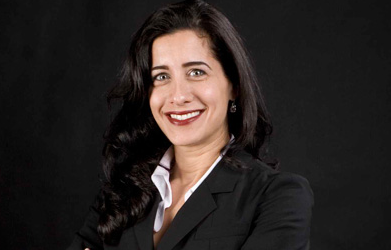 Senior Vice President, International Specialist
Contemporary Art, Sotheby's
Aileen Agopian joined Sotheby's in 2011 as the Senior International Specialist of Contemporary Art. Ms. Agopian is known for her expertise and strategic vision of the contemporary art market, focusing on Post-1980s art, and her well-recognized strength as a key advisor for private sales to clients worldwide.
Ms. Agopian played a pivotal role in Sotheby's successful sale of Contemporary Art in Doha (April 2013), bringing the highest total ever achieved for any Contemporary Art auction taking place in the Middle East. She was instrumental in achieving nine new artists records, including the world record for Julie Mehretu's Rising Down, as well as the record for a living Arab Artist. As an accomplished auctioneer, Ms. Agopian conducts sales for Sotheby's worldwide, and has auctioneered charity auctions across the globe in Los Angeles, Chicago, London, Kuwait, and Beirut.
Prior to joining Sotheby's, Ms. Agopian was a key member of the global team at Phillips from 2000 to 2010 and their primary auctioneer since 2005. Under her leadership as Director of Contemporary Art, she was instrumental in leading business development efforts, advising clients and securing and selling auctions that positioned Phillips as a leading force of post-1980s contemporary art. She played a pivotal role in their groundbreaking Evening Sales in New York and London bringing complete private collections for auction and establishing numerous auction records.
From 1996-2000, Ms. Agopian was a dynamic force as the sales director in London at White Cube, the pioneering gallery for the Young British Art movement, that launched the careers of Damien Hirst, Tracey Emin and Marc Quinn. Prior to her time in London, Ms. Agopian also worked at the Leo Castelli Gallery in New York from 1993-1994. Raised in Chicago, Ms. Agopian graduated cum laude from Tufts University with a BA in Art History and French Literature, and completed her Master's Degree with Honors in Post-War and Contemporary Art at Sotheby's Institute in London.
Profile as of 8/19/2014