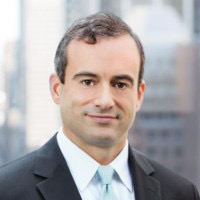 Managing Director
Global Infrastructure Fund, Morgan Stanley
Ahmad Atwan is a leading expert in the energy industry, with a track record of success as both an investor and an operator. He has spent his entire career in the energy industry. Over the past decade, he has held senior roles as a private equity energy investor. Prior to that, he was an entrepreneur and operator who built and successfully sold energy companies.
Most recently, Ahmad has been a Managing Director at Morgan Stanley Infrastructure Partners (MSIP), a private equity investment platform with over $10 B in AUM across three funds. He is based in Houston, and leads the fund's global energy infrastructure sector, which is the fund's largest sector of investment focus. Ahmad's extensive investment experience includes the sourcing and execution of transactions across the energy industry value chain, including oil and gas midstream and related infrastructure, supporting equipment and services, and downstream infrastructure.
Ahmad has sourced, led, and executed a number of energy infrastructure transactions on behalf of Morgan Stanley Infrastructure Partners over the past seven years. He has deployed over $3 B capital into the space during this period. Most recently, he and his team at MSIP successfully exited two investments in 2019 in the pipeline/midstream energy space. These included Eureka Midstream (purchased in 2014 and sold in 2019) and Hornet Energy (purchased in 2017 and sold in 2019). These companies are positioned in the heart of the Marcellus/Utica basin in Appalachia, which is now the largest onshore natural gas basin in the world.
Ahmad has recently served on the boards of a number of private energy companies, and has been actively involved in a number of other investments in the sector.
Prior to joining Morgan Stanley Infrastructure Partners, Ahmad was a Managing Director at BlackRock in the Global Private Equity Group, a direct private equity investment vehicle. At BlackRock, he led investments in the energy and industrial sectors, including upstream oil and natural gas, energy services, industrial equipment and support services, and pipelines/infrastructure. Prior to this, Ahmad spent over a decade in private equity, operating company, and management consulting roles.
His most successful experiences were where he was able to focus on putting his operational and managerial leadership skills to work. He founded and built a Brazilian sugar cane-to-ethanol production company in 2006, which was sold in 2010 at a substantial return to investors, and helped build an energy and financial services software company which generated a substantial return to investors over a 3.5 year holding period (from 2000 to mid-2003).
Ahmad received a Bachelors Degree in Economics from Harvard University with the highest distinction, and was among 32 Americans selected as a Rhodes Scholar. He also earned a Masters Degree in International Relations from Oxford University.