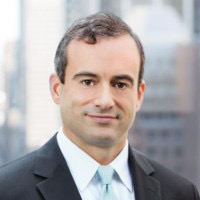 Founder & CEO
VC Fuel
Ahmad Atwan is the Founder and CEO of VC Fuel, the first investment firm focused exclusively on energy transition investing across the capital structure, with the dual mandate of providing venture capital funding for early stage and growth companies, as well as infrastructure financing to aid in bringing the companies to scale.
VC Fuel provides early stage and growth capital to companies across the energy transition space, including but not limited to renewable fuels, carbon capture and storage (CCUS), electric vehicles and electrification, clean agriculture, hydrogen, sustainable manufacturing, and energy efficiency. Its sister fund, VC Infrastructure, will provide the capital necessary to build the infrastructure that is needed to bring companies funded by VC Fuel, as well as others, to scale.
Prior to VC Fuel, Ahmad was most recently a Managing Director at North Haven Infrastructure Partners, a Morgan Stanley-owned private equity investment platform with over $12 B in AUM across three funds. He led the fund's energy infrastructure sector, which is the fund's largest sector of investment focus. Ahmad's extensive investment experience includes the sourcing and execution of transactions across energy, including oil and gas upstream, midstream and related infrastructure, transition fuels, and renewable energy.
Prior to joining Morgan Stanley Infrastructure Partners, Ahmad was a Managing Director at BlackRock in the Global Private Equity Group, where he led investments in energy and renewables, Previously, Ahmad spent over a decade in private equity, operating companies, and management consulting roles.
His most successful experiences were where he was able to focus on putting his operational and managerial leadership skills to work. He founded and built a renewable fuels company in 2006, which was sold at a significant premium in 2010. In addition, he helped build Altra Energy Technologies, an energy and financial services software company which generated substantial returns to investors when it was sold in 2003 to Sungard Data Systems.
Ahmad Began his career at the Boston Consulting Group, where he focused on telecommunications and automotive clients.
Ahmad received a Bachelors Degree in Economics from Harvard University with the highest distinction and was among 32 Americans selected as a Rhodes Scholar. He also earned a Masters Degree in International Relations from Oxford University.