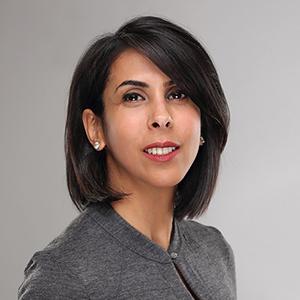 Date April 16, 2020, 6:00 pm
Location New York City
New York, NYSee Map
Muthla AlSayer, Co-Founder & Chief Executive Officer of omniX labs, will host the April 2020 ABANA in the Boardroom event for young professionals.
Muthla has shaped the vision and purpose of omniX labs, by bringing her experience and understanding of connecting the physical space in a digital world.
Prior to omniX labs she was CEO of TagStone, an IoT technology systems integration company and she was a management consultant at Bridgewater Associates, the worlds largest hedge fund. She started her career at Goldman Sachs, an Investment Bank in New York City.
Muthla AlSayer graduated from Rensselaer Polytechnic Institute (RPI). She received a BS in Computer Systems Engineering and MBA from MIT Sloan.
She is a YPO member and Board Member of Precinct Partners.
---
Our monthly ABANA in the Boardroom events for young professionals (under 35) are popular but restricted to less than ten members each month.
Please be aware of our No-Show Policy: registrants must have a payment method on file with ABANA in order to RSVP and will be charged a $15 no-show fee for any cancellations less than 24 hours in advance. 
Registration
Log in if you already have an account with us.
Login Now