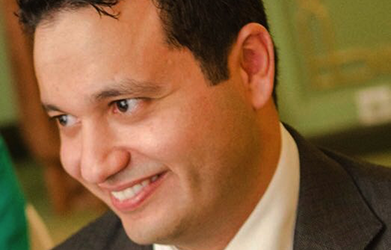 Head of Europe, Middle East & Australasia
Angelo Gordon
Prior to joining Angelo Gordon, Mohamed El Beih served as Managing Director of The Blackstone Group's Hedge Fund Solutions Group.
At Blackstone Mr. El Beih was involved with institutional client coverage and expanding the Hedge Fund Solutions group's sovereign relationships in the Middle East and Asia. He also oversaw the Group's long-only business and was involved in business strategy and new product development.
In 2007, Mr. El Beih was an Investment Advisor at Morgan Stanley International in the Private Wealth Management division in London, where he was responsible for Middle East client coverage and business development for high net worth investors. Prior to joining Morgan Stanley, he worked at Goldman Sachs International in London, and spent five years as a Financial Advisor for Associated Securities Corp. in Los Angeles, California.
Mr. El Beih received his MBA from the Stern School of Business at New York University and a BA in International Relations from the University of Southern California, where he graduated magna cum laude.
Profile as of 12/1/2015