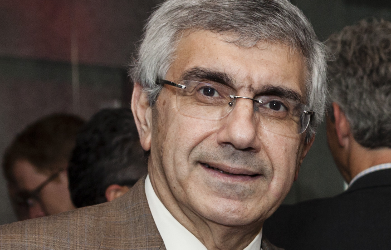 Executive Vice President & Regional Manager
Arab Bank
Issa N. Baconi was appointed Executive Vice President & Regional Manager of Arab Bank plc. on October 1, 2005. Prior to this appointment, he was Executive Vice President and Branch Manager of Gulf International Bank's New York Branch. Mr. Baconi began his banking career at the Beirut office of the First National Bank of Chicago.
During his fourteen-year association with the Bank, he worked in Beirut, Abu Dhabi, Sydney and New York.
Mr. Baconi is a co-chair of the International Advisory Council of the Bankers Association of Finance & Trade and a member of the Board of Trustees of the Institute of International Bankers. He is a founding member and a former board member of the ABANA and the ABANA Foundation. He also served as Chairman of ABANA from 1990 to 1992.
Mr. Baconi earned his BA/BBA degrees from Haigazian College, Beirut and attended graduate school at the American University of Beirut. He also attended the Advanced Management Program at Oxford University.