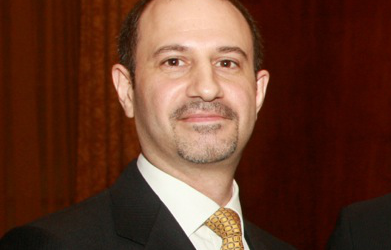 Principal
Solajan Group
Hani Habbas is a principal at the Solajan Group, a family-affiliated business specializing in project and business development (largely involving the Gulf States and Iraq), direct investments including early stage ventures, and providing corporate finance and strategic advisory services. His work combines an entrepreneurial inclination, a wide sectoral and functional background as a banker and consultant, and a strong network of relationships in the Middle East with individuals, businesses, and sovereign wealth funds.
Hani began his career at J.P. Morgan & Co. in corporate finance/M&A, where he worked on projects in M&A, LBOs, debt capacity, and equity private placement.
He spent 5 years at McKinsey & Co. where he managed teams that included McKinsey, client, and third party advisors on assignments in the U.S., Europe, and the Middle East. He played a leadership role in initiating and preparing the case for McKinsey's entry into the Middle East. His engagements included sectors such as energy, finance, telecoms, chemicals, and consumer goods. The functional emphasis included M&A, growth and technology commercialization, operational improvement, privatization, and post-merger management.
Mr. Habbas graduated from Harvard College with a BA, magna cum laude. He received his MBA from the Harvard Business School.
His past and current affiliations include: Global Advisory Board, Dean's Council, and the Middle East Task Force at the Harvard Kennedy School of Government (KSG), International Institute for Strategic Studies, Royal Institute of International Affairs, and the Royal Geographical Society.
Profile as of January 23, 2014