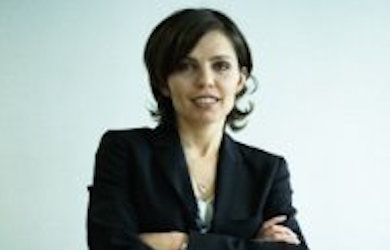 Head of Central Banks & Public Pension Funds
HSBC Securities USA
Elissar Boujaoudé is head of Central Banks, Sovereign Wealth and Pension Funds in the Americas. She joined HSBC's Global Banking & Markets in March 2013 bringing over twenty-nine years of domestic and international experience in investment management, capital markets, and banking. In her role she provides a central point of coverage to asset owners for HSBC's Banking and Market's offerings globally.
Prior to joining HSBC, Elissar worked in the US institutional asset management industry in leadership roles in Fixed Income Research, Asset Allocation and Product Management, including TCW and PIMCO. From 1999 to 2006, she was the Global Head of Fixed Income Investment Research at AXA Investment Managers, leading a global team of analysts based in Europe, Asia and the U.S. Elissar spent nine years as a sell side Fixed Income Bank/Sovereign Analyst at Goldman Sachs and Lehman Brothers in both London and New York.
Prior to her securities research career, Elissar worked in commercial banking, in Boston Massachusetts, where she also completed of a formal credit-training program.
Miss Boujaoudé earned a Bachelor of Science in Business Administration from the University of Massachusetts (1987 Summa Cum Laude). She has also completed an Executive Seminar in Investment Decisions and Behavioral Finance from the Harvard Kennedy School.