Abbas F. ("Eddy") Zuaiter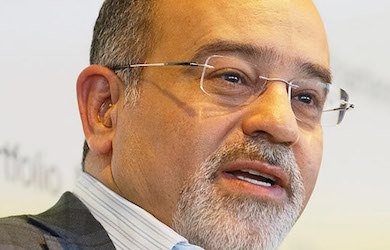 Managing Member
Zuaiter Capital Holdings, LLC
Mr. Zuaiter is Co-Founder and Managing Member of Zuaiter Capital Holdings, LLC ("ZCH"), a Greenwich, CT-based private family investment office established in 2013. Mr. Zuaiter serves as Chairman of the Board of Adecoagro, SA, and RoC Capital Management (Dubai); Member of the Board of Directors of the Arab Bank plc, and The Capital Holdings Funds plc, and a Member of the Board of Advisors of iMENA Group.
Prior to forming ZCH, Mr. Zuaiter served in various senior capacities, at Soros Fund Management, LLC ("SFM").  At SFM Eddy was a member of the Executive, Investment, Management, Capital Allocation and Risk committees, as well as the Chief Operating Officer of the firm. During Abbas' tenure at SFM, assets under management more than tripled, primarily as a result of capital appreciation. Prior to joining SFM, Abbas was a Partner in the Financial Services Practice of PricewaterhouseCoopers, LLP, principally responsible for the asset management and financial institution industry.
Abbas graduated with a BSBA in Finance and Accounting from Georgetown University where he currently serves on the Board of Advisors for the McDonough School of Business, and the University's Board of Regents.
He also serves on for-profit and non-profit boards, including ABANA, Convent of the Sacred Heart-Greenwich, The Institute for Middle East Understanding (IMEU), The Welfare Association, Gaza Sky Geeks and The Middle East Institute International Advisory Council.
Profile as of 11/30/16